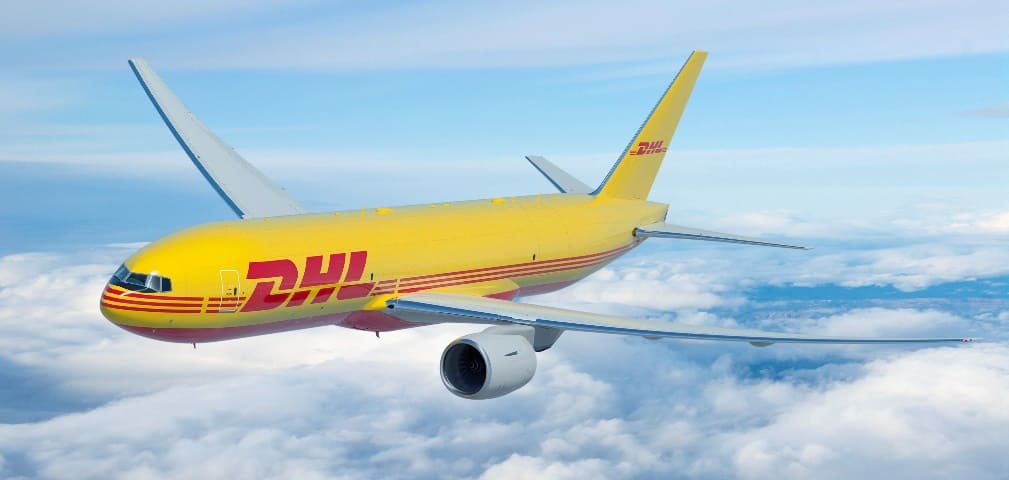 DHL was founded in 1969 and it became the pioneer of the international express delivery industry. The company delivers goods and documents around the globe, mostly by air. Since the very first day, the company has defined high-speed delivery as its key advantage1. Due to delivering on that commitment, DHL Express has the trust of millions of clients around the world.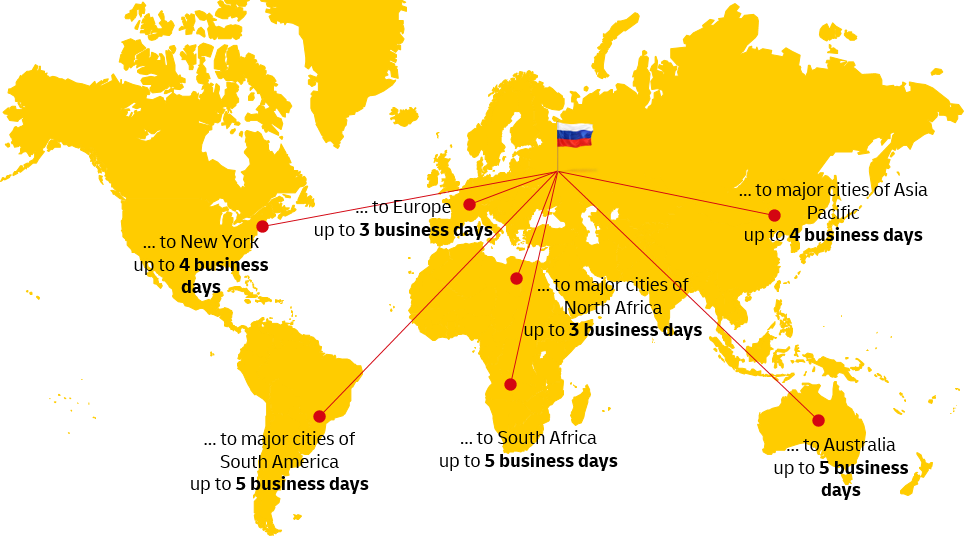 The diversity of services offered by DHL Express allows for the delivery of urgent documents and parcels to more than 220 countrieas and territories around the world within the shortest time possible. Our customers have the opportunity to choose the service that best fits their needs: from emergency time definite delivery, to specific working day delivery options.
DHL Express competitive advantages:
Seamless door- to-door delivery
Multi-site global transport network covering 220 countries and territories around the world
Automated electronic systems for transfer of shipping documents contributing to higher speed of delivery
Clear in the Air – carrying out customs clearance before the shipment actually arrives at the destination
We offer you a convenient way to get a quote for your shipment. Make use of our calculator to find out the approximate arrival time and cost of delivery.
1 – According to the results of internal research carried out by DHL Group.