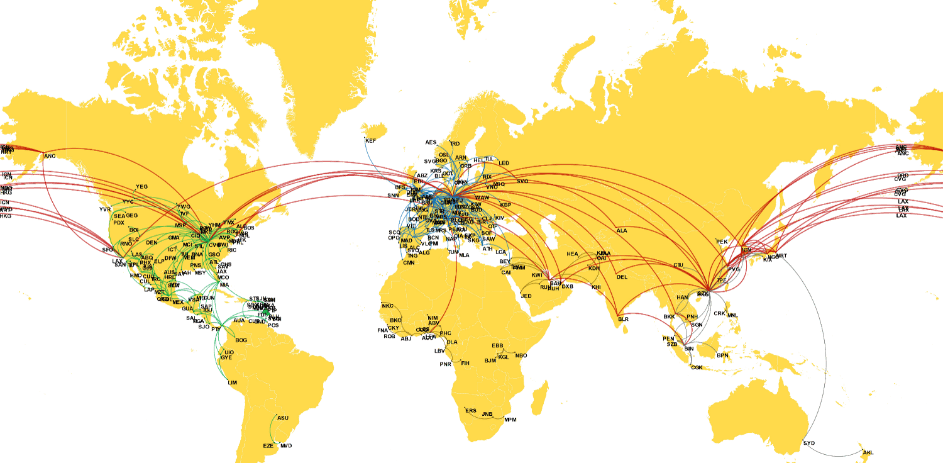 DHL Express is one of the leaders of the express delivery market – we possess the expertise of more than 50 years of outstanding performance.
DHL's global network covers more than 220 countries and territories around the world and boasts more than 280 planes, 21 air hubs and more than 500 airports. The company's main global hubs are located in Cincinnati (USA), Leipzig (Germany) and Hong Kong SAR (China). There are about 110,000 highly skilled employees working for DHL Express. All this ensures the highest quality of service for our customers worldwide.
DHL Express has 150 offices in 120 largest cities in Russia. The operating area in the country covers more than 6,000 localities. The DHL Express Russia network is connected to the global network through the European Hub in Leipzig (Germany), which is the daily destination for flights from Moscow and Saint Petersburg, while the Asian Hub in Hong Kong connects the Far East of Russia to the rest of the world. Today our network ensures the quickest possible delivery of documents and parcels (shipments are delivered to the largest cities of Russia and other countries on the next day).
We are constantly monitoring the quality of our performance. Our special source of pride is that regardless of the season and the workload of air flights, DHL shipments boast a 97% on-time delivery success rate. Our own domestic flights in Russia and the increased number of international flights help us maintain the high quality of service – even during the peak season before the New Year holidays! For the convenience of our customers, we have developed digital solutions that allow customers schedule a courier pickup, track the delivery status of a shipment, and much more.
Use our calculator to quote rates for domestic or international delivery and find out the approximate arrival time: