DHL Express Russia reports ongoing growth of export orders from Russian online retailers
Press Releases: Moscow 08/24/20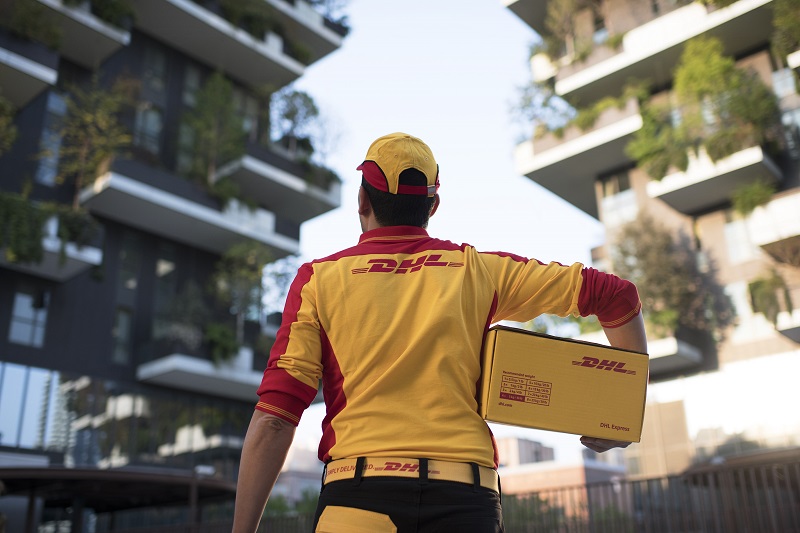 DHL Express, the world leader in logistics and express delivery, announced performance results for Russian export-oriented e-commerce business during the pandemic. The company analytics report ongoing record growth in the number of shipments delivered by DHL Express to foreign customers from Russian online stores and share that the volume of business during the pandemic outstripped that of pre-New Year peak period.
In April 2020, DHL Express Russia saw a 150% growth in export e-commerce business compared to the same period last year while in May the number reached 250%. In June the company enjoyed a four-fold growth against June 2019. In July 2020 DHL Express Russia e-commerce export business showed a five-fold increase compared to the same period last year as it doubled against early months of 2020 which preceded the pandemic.
The most popular categories for foreign customers of Russian online stores are Fashion and Beauty, Home Furnishings and Leisure as well as unique products, such as wooden puzzles and wall maps, back drops, metallic polygonal sculptures, sports and balanced nutrition, etc.
"We see buoyant demand for Ozon products from users located in the USA, Israel, Kazakhstan, Germany, Canada and Belarus. Books for children and educational toys are immensely popular with our foreign visitors, as ever. For instance, in April and May 2020 books "Woodland Stories" by Rene Cloke and "The Best Dad" by Guishu Rene were phenomenally popular among Ozon visitors from abroad. Our foreign customers can have their order delivered in a matter of days due to our cooperation with international delivery services, including partnership with DHL", says Maxim Kvon, Head of International Logistics, Ozon.
"It often happens that potential customers halfway across the globe hesitate whether to place an order or not. When I tell them that their shipment will be delivered by DHL, it triggers their purchasing decision. Everyone knows DHL – the brand is synonymous with fast and reliable delivery to your doorstep", says Andrei Kazantsev, Founder of Dirtcustoms workshop, Yekaterinburg.
"As the global logistics company, DHL's mission is to promote international trade. We are glad that Russian goods enjoy high demand abroad and B2C export from Russia is booming. Russian entrepreneurs are well aware that the global e-commerce market offers enormous potential for growth and access to consumers from all over the world who are ready to buy appealing products in foreign – among them Russian – online stores. Over quite a few years now DHL Express has been putting efforts into supporting Russian online stores to launch exports. We are happy to see our work bear fruit – there is a growing number of successful companies on foreign markets", says Anna Klinskova, Vice-President for Sales and Marketing, DHL Express Russia.