Cross-border e-commerce grows by about 25% annually. You can become part of the growth right now, and DHL Express is ready to help with it. We have dozens of thousands of e-retailers across the globe among our customers, and we deliver over 170,000 international e-com shipments every day. Our competitive advantages will help you to enter the international e-commerce market in no time and to ensure fast and flawless delivery of your goods to your customers.
Let's use the potential of the global e-commerce market to our advantage!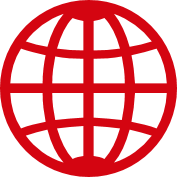 OUR OWN NETWORK
We offer the latest possible pick-up times, which means you can sell more and ship the orders on the same day.
Your customers' orders are not processed by third parties, so that ensures your shipments are always safe, your customers may track the shipment throughout the delivery process, and you will get the confirmation of the order delivery to the receiver.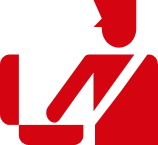 CUSTOMS
We have the best expertise in customs clearance, and we know the requirements of all the countries across the globe. A dedicated customs team is always ready to consult you.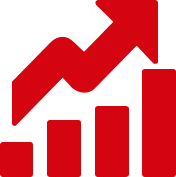 GROWTH
Offering international express delivery will help your online shop to enter the global market, which according to various research might increase the e-retailer's revenue by 15%.
If you offer express delivery and a hassle-free returns process to your customers, it will result in increased order value and sales!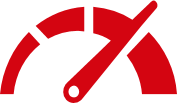 SPEED
DHL has always been a trailblazer in the international express delivery industry. Our company ensures fast delivery, which is exactly what your customers expect from you.
The estimated time of delivering your orders to online shoppers from Moscow is:
To Europe: 1-2 business days
To USA, China, Australia: 2-3 business days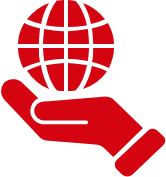 GLOBAL REACH
E-commerce demand is global – last year our e-com customers sold their goods to over 180 countries around the world!
Thanks to DHL you can make your goods available to the whole wide world in no time!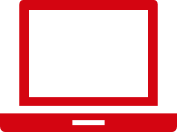 IT-INTEGRATION
We offer full-end integration of your platform with DHL Express, which decreases the time required for order processing.

BRAND
Our brand is famous all over the world. Your customers know it, and will thus trust your online store and your brand more, which will help you to increase conversion rates on your website.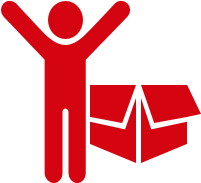 ODD — ON DEMAND DELIVERY
ODD is a dedicated e-platform for the customers of online retailers which helps them to choose the delivery method for their order. ODD offers the following options:
Schedule Your Delivery allows you to select a new delivery date and/or time window.
Alternate Address helps you to request delivery to a different address, work or family.
Signature Release authorizes DHL to leave the shipment without a signature in a specific place on a specific date at your address.
Leave with Neighbor allows you to nominate a neighbor, receptionist or guard to receive the shipment on your behalf.
Collect from Service Point requests collection at a DHL Service Point.
Vacation Hold requests a new delivery date up to 30 calendar days following the originally scheduled date with DHL Express safekeeping your package.
These options provide additional flexibility to your customers and help to improve customer experience due to increased % of shipments delivered right first time.
The platform operates in 167 countries and is available in 42 languages, which makes the service truly global.
Watch howOn Demand Delivery works.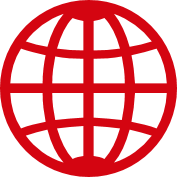 PRICING
We offer competitive rates on international delivery for online shops. Fill in the form below to get a special offer. Our Sales Executive will contact you within 1 business day.