10 ways to improve consumer perception
10 WAYS TO IMPROVE CONSUMER PERCEPTION
Perception in business, just like size, is everything – especially when you're starting out – so, how can you appear to be more substantial than you really are?
Customer perception is so important these days, and right from day one of trading, most e-commerce startups will want their businesses to appear bigger than, well, your everyday e-commerce startup. Why? Well, if your business' consumer perception is substantial, customers will engage with your site with a number of positive preconceptions.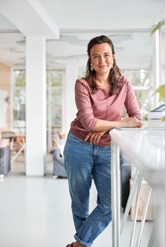 Even if it is just you and a laptop, there are loads of quick, low-cost things you can do to persuade people that you're more than a sole trader operating out of your study. Here are our top ten:
Be open for business longer than 9-to-5
No, that doesn't mean you should work to the extent that sleep becomes a distant memory. We're talking perceptions here. Just avoid phrases like 'normal office hours' or 'closed at weekends' on your website.
Make sure your prices represent better value
Assuming, of course, that you're able to match or beat your rivals on cost, market perception will suggest that your prices are competitive because of your strong buying power.
Have systems in place to keep track of orders and data
In their minds, people will have an image of a slick, automated process that looks after all the complexities of buying online. If they visualize a stressed office junior juggling paper clips and post-it notes, you're doing something wrong.
Make the order process safe and secure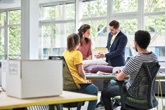 Trust is an absolute make or break issue for e-commerce, so make sure you have an SSL certificate. It encrypts sensitive data like credit card numbers and personal information, and tells customers you take their security seriously.
Learn more about SSL Certificates.
Have someone on hand to sort out queries
Customers will want to be confident that their questions will be answered, or at the very least responded to, in super quick time. Again, this doesn't mean staying up all night. It just means putting in place procedures that stop customers feeling they've been left in a state of limbo. You may even consider a chatbot.
Deliver what your website promises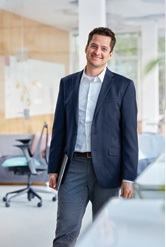 You can help erase any doubt about your online business by always being professional, responsive, trustworthy, friendly, fair, considerate, imaginative, responsible and customer-focused. Easy ;)
Reassure customers that you're not going anywhere
This reassurance will stem largely from you having a professionally designed website with clear, confident copy. A regular blog will also help demonstrate your long-term commitment to your business. Remember, being 'large' doesn't have to mean sounding like an impersonal, corporate Goliath. It just means giving an impression of trust and permanence. Your customer-perceived value comes in many forms…
Use VoIP (Voice over Internet Protocol) to field calls
Calls can easily be managed and routed to you wherever you are, even if it's just you and a few colleagues working from home – so, instead of several numbers you'll have just one. You might want to consider a toll-free number. It's not so much saving people the cost of a call, it's about looking established.
Use the power of SEO to compete with the big boys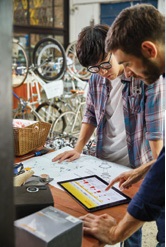 As a small and nimble business, you can exploit Search Engine Optimization in a way that much larger corporations can't, or don't. It's vital for digital marketers to know how search works and what they can do to maximize their visibility. SEO expert Rand Fishkin explains more in this video.
Invite customer reviews
According to a 2015 Bright Local survey, 92% of consumers now read online reviews for local businesses. And it has an effect: retailers who display ratings on their sites see conversion rates rise by 270 percent.